All Aboard the Cartoon Train!
Riders will enjoy their journey on the brightly colored choo-choo train. Children only please.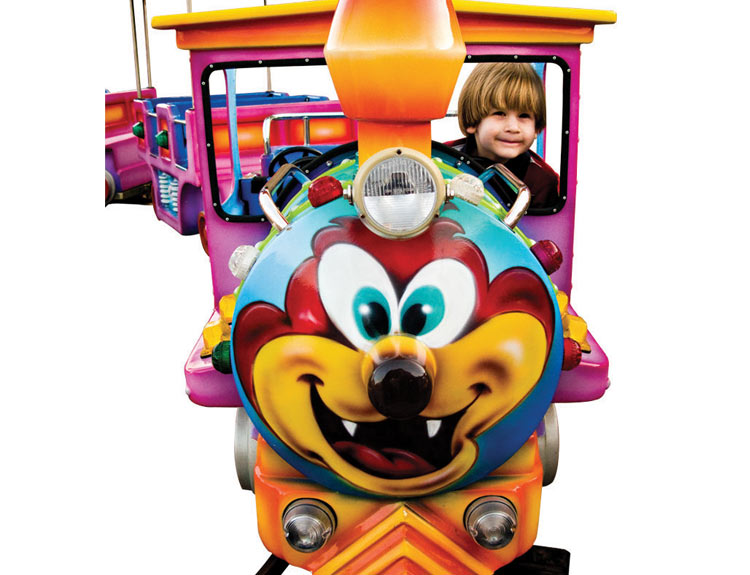 Who Doesn't Want to Ride a Flying Elephant?
Little ones will love to pretend to soar up and down while going on a "crazy" elephant adventure. Children only please.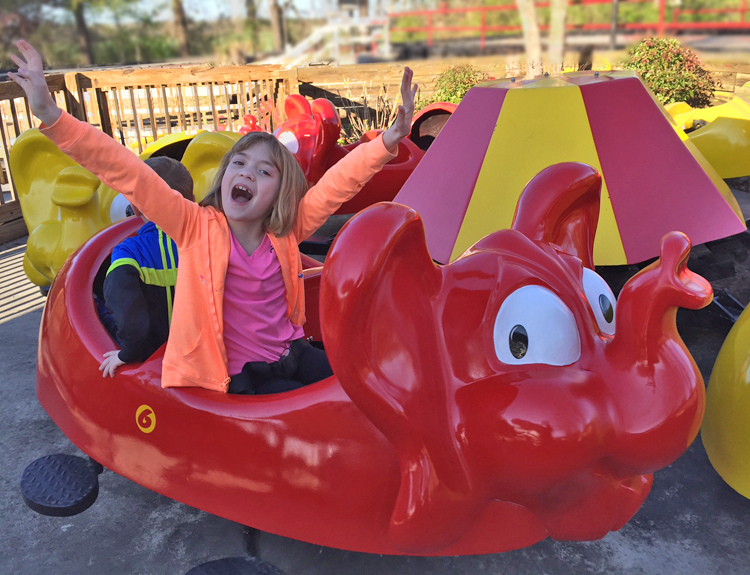 Bounce Like a Kangaroo!
Experience the gentle lifting and falling of the Kangaroo tower. It is sure to make your child giggle as they bounce up and down! Children only please.