Stake Your Claim!
Putt your way through an exciting adventure course featuring water towers, an authentic western wagon, a mine shaft and mine carts, streams and footbridges, and a 30 foot high waterfall. Plenty of shade trees will keep you cool in the summer. Win a free game when you make a hole in one on the last hole and the "Dynamite Shack" blows its top!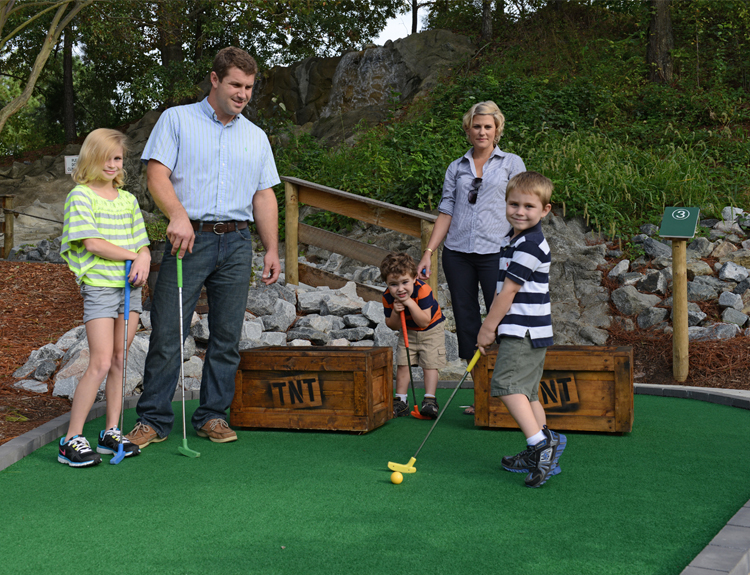 Have a Blast!
Captain your own boat that is equipped with a water gun to blast and spray other boaters. Try to avoid 16 fountains that can make the Blaster Boats an even wetter adventure!
Each boat has a maximum weight limit of 450 lbs.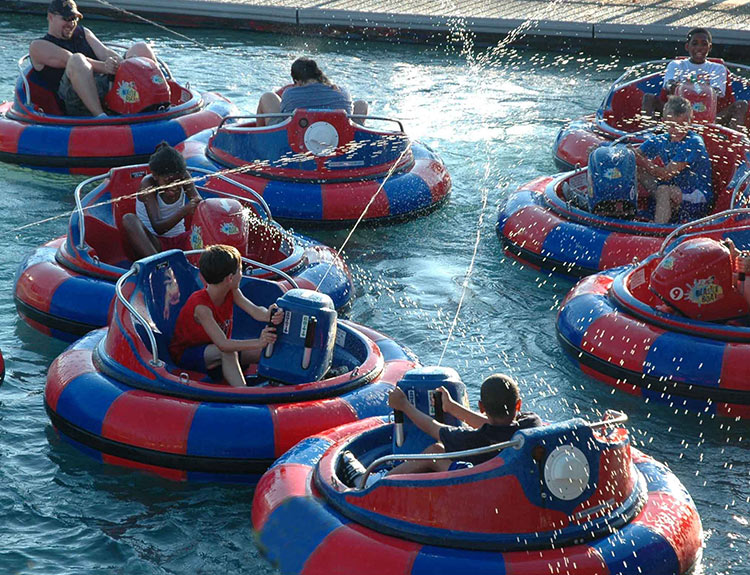 Dodge, Swerve and BUMP!
Our classic Bumper Cars are always a park favorite. This ride gives you permission to dodge, swerve and of course "bump" other drivers.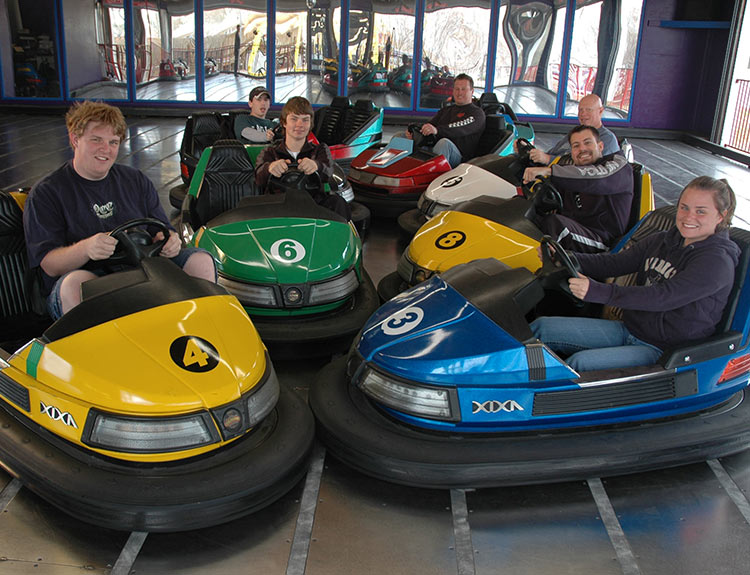 Spin, Soar and Dive!
The DISK'O' is the perfect ride for all adrenaline junkies! Experience a weightless sensation while riding on motorcycle style seats mounted on a giant disk.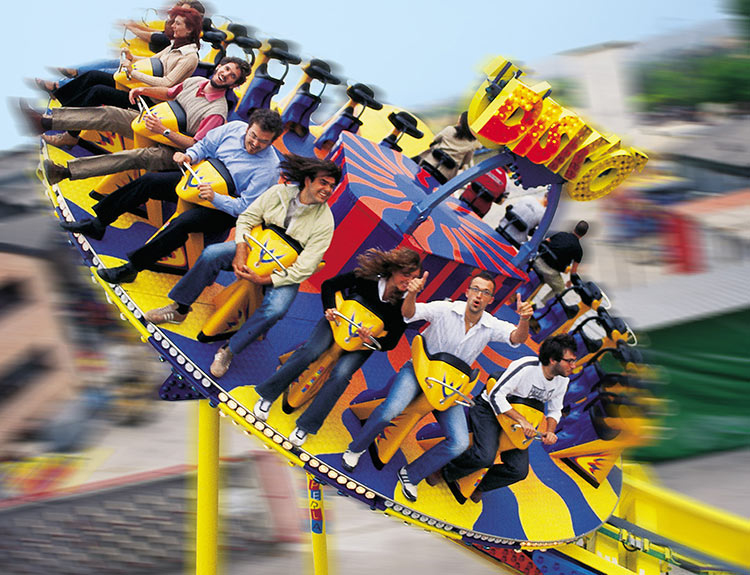 Ready, Aim, Fire!
Guests of all ages will love firing realistic rifles at over 20 animated targets. This midway style shooting gallery is themed like an authentic pizzeria and features interactive water squirters.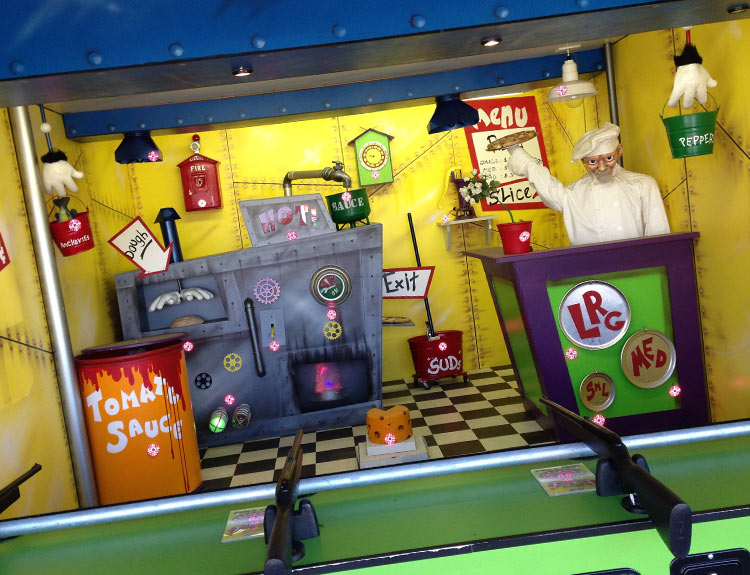 Hold on Tight!
Are you ready to take on the mighty Python Kiddie Coaster? After the first drop and twisty turn, you will be screaming for more!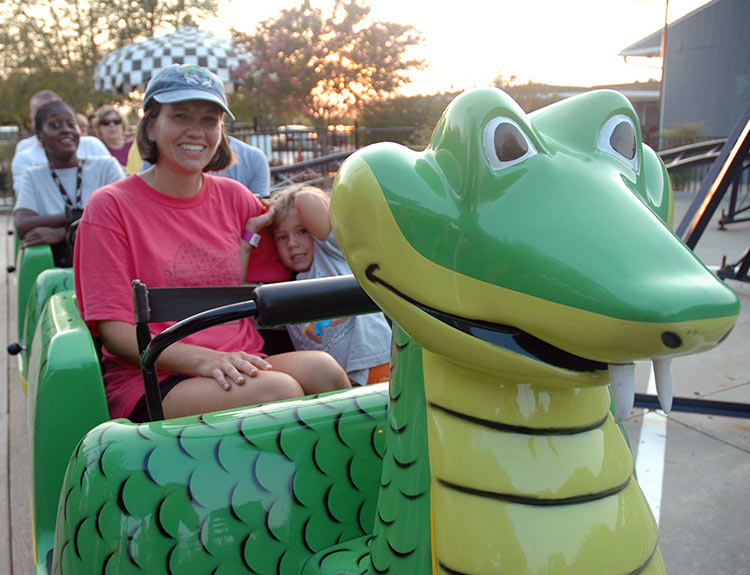 Get Ready! Get Set! Get Wet!
Battle it out playing the ultimate water balloon game. Launch water balloons with your own personal balloon launcher and when your balloon hits a target, it triggers a depth charge that unleashes a torrent of water that soaks your opponent.
Ready! Aim! Fire!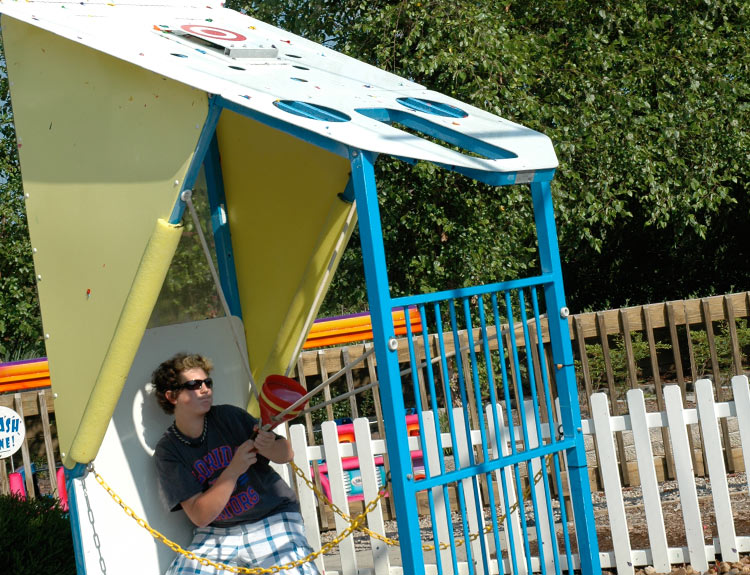 Pan for Gemstones and Fossils!
Gemstone Panning is a great activity for the young and the old. After selecting a bag of mining rough, use your screen-bottom panning tray and the water sluice to sift and reveal gemstones and fossils that you can take home.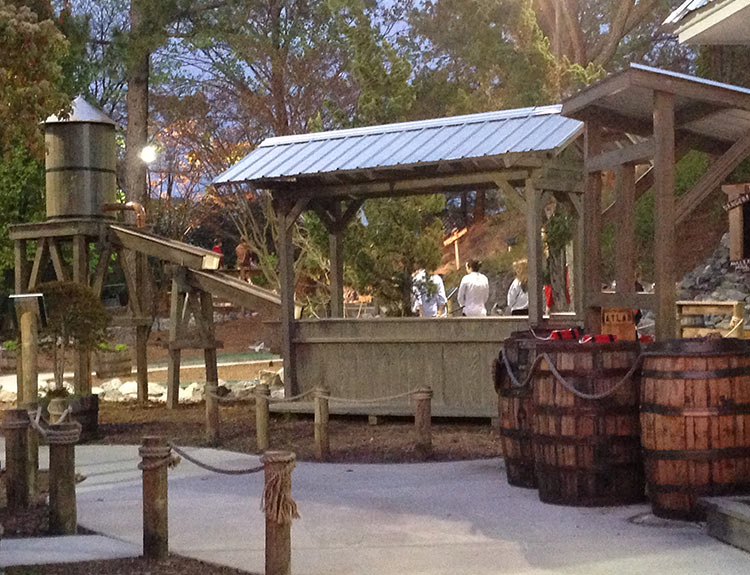 Enjoy Our State-of-the-Art Arcade!
Featuring dozens of redemption and video games, our air-conditioned arcade is the perfect place to cool off, grab some snacks and win some prizes. With midway style games like SkeeBall and crowd favorites like Big Bass Wheel, Monster Drop, Down the Clown, Deal Or No Deal, Guitar Hero and racing games, the arcade has something special for everyone!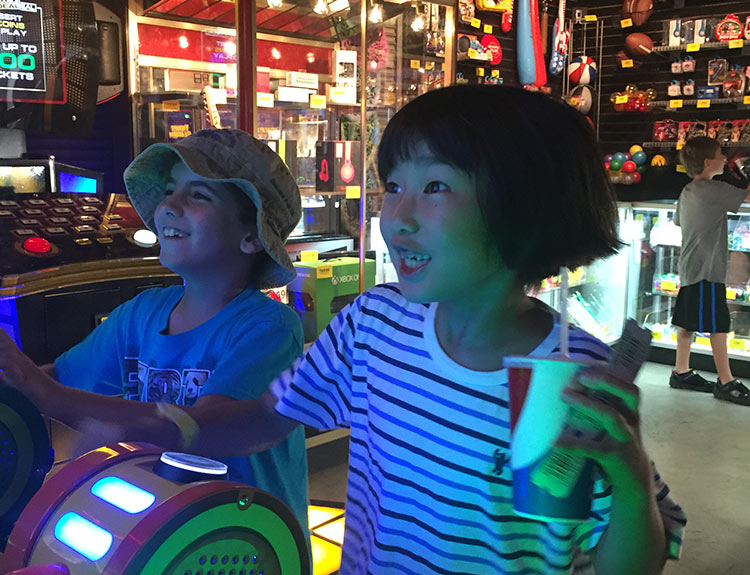 Climb, Swing and Slide!
Turn your little ones loose and let them play and explore in our "FREE" toddler playground area. With a tunnel, swings, slide, stationary race car, water squirter, discovery learning panels and a spring ride motorcycle, they are sure to leave with a smile on their face.